Standing in the  crisp Jerusalem air
Under a bright blue sky
With the domes, minarets and bell towers,
One understands that Jerusalem
offers something special
That is not available anywhere else
in the world.
The city holy to the three monotheistic religions
Bestows a special feeling on everyone.
And it does not matter what kind of faith
you have,
Jerusalem is for everybody.
A little bit
About me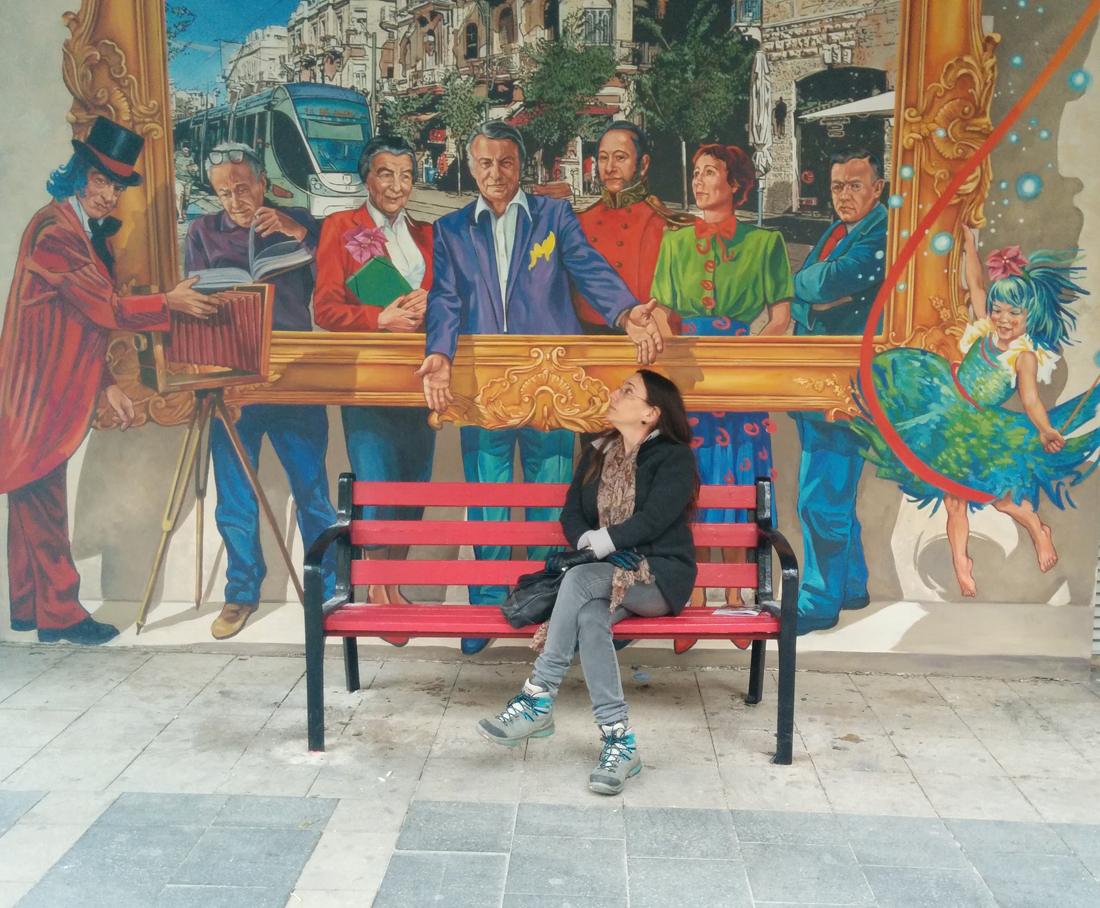 My name is Ruth Schiller. I live and work in Jerusalem - the most beautiful and fascinating city in the world. I love books. I love music. I hate uncomfortable shoes.
First I worked in hi-tech. Then I strove to help people in the non-profit sector. Now I help people experience Israel according to their interests and beliefs. And I get to wear comfortable shoes to work every single day.
Half-day & day trips
in Jerusalem
Ruth Schiller is an exciting, intelligent tour guide who is both fun and serious about presenting the places she visits with maximum skill and grace. She prepares meticulously for her trips and is extremely knowledgeable and attuned to the individual needs and interests of her clients. Her enthusiasm is infectious, as she incorporates drama, mystery, audience participation and humor into her presentations.
Whether it is an individual tour or one which includes young children or elderly people, she understands what will interest them and has an intuitive grasp of their special needs and limitations and tailors her tour accordingly. For example, on a recent family tour, she engaged even the youngest children, who took turns to be "the navigator", which delighted them and kept them attentive; and at a strategic juncture, she produced paper and drawing materials and had the children draw what they saw around them, while the grownups had a chance to stop for coffee at a charming and picturesque kiosk in the middle of Neve Tzedek in Tel Aviv.
Ruth is a naturally caring and vibrant person and she brings her many talents and positive energy to bear to give a memorable, enlightening and very enjoyable experience. One could not hope for a more wonderful guide.
Wendy Dickstein
Ruth's blog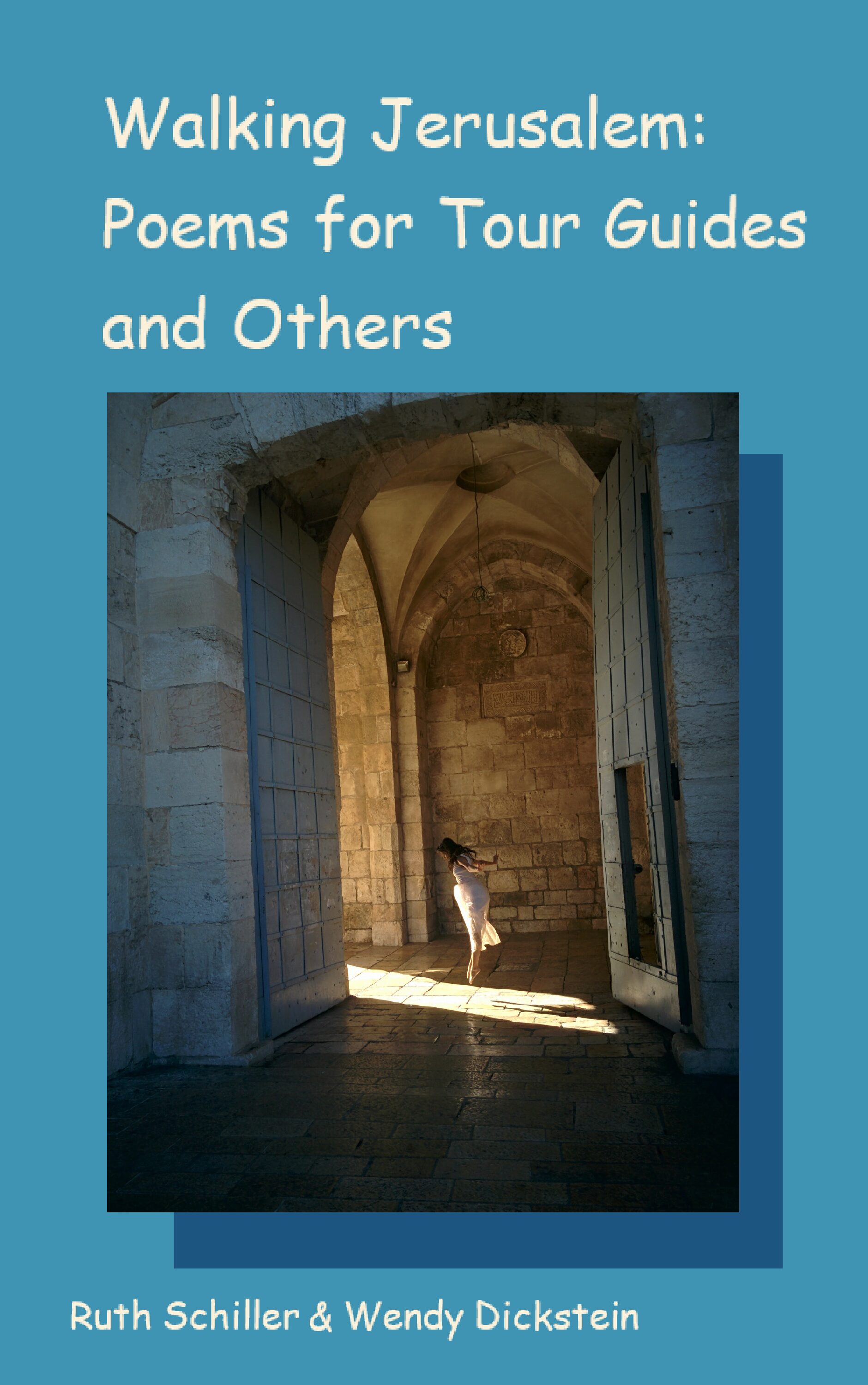 November 26, 2021
My friend Wendy Dickstein and I meet the first Thursday of every month. We call it Sacred Thursday. Wendy is an author and an editor, and I love her work because it has empathy and her language is beautiful. We worked together over twenty years ago, in a former life, when I was head of […]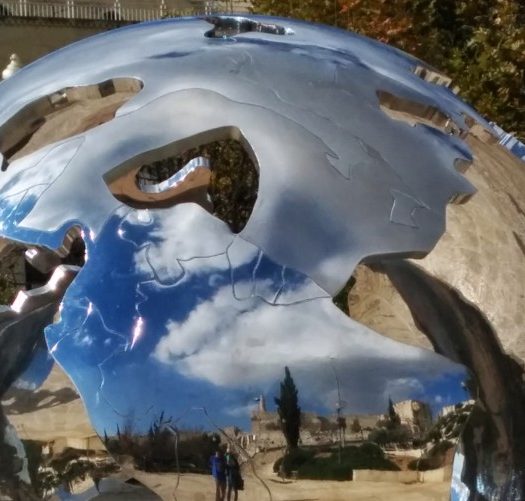 November 3, 2017
This sculpture – Jerusalem as the Center of the World – is one of my favorite places in Jerusalem. I have many favorite places in the city and I don't even try to rank them. As my mother says about her children and grandchildren: "They are all wonderful in different ways".